Our downflow booth systems are available in two different formats: Recirculation Downflow and Single Pass. See the illustrations below for an explanation of each format.
Recirculation Downflow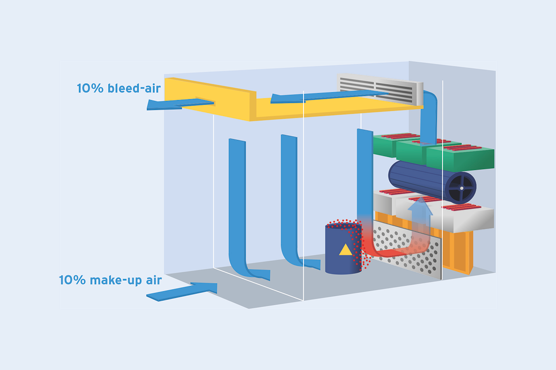 A Laminar Downflow Booth is a self-contained system designed to control potent or non-potent compounds/powders during sampling, weighing, and other manual processes.
Single
Pass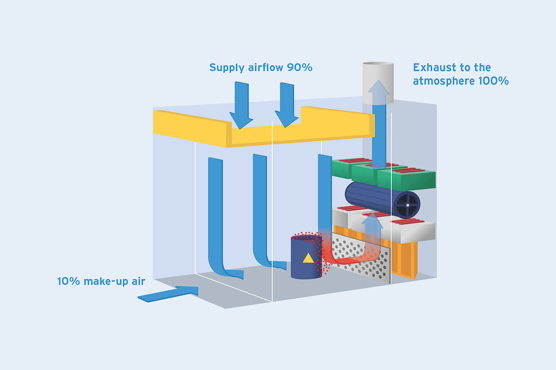 Booths with single-pass airflow systems are used when manual processes are required during sampling and weighing processes of liquids, solvents and powders, The once-through airflow format ensures and airborne substance is taken away from the operators breathing zone.